SB 973 Signed by the Governor! By Kathi Harper, AAUW California Public Policy Co-Chair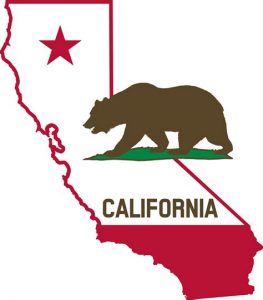 In 2018, AAUW co-sponsored a bill requiring companies with more than 100 employees to collect and report to the Department of Fair Employment and Housing data on:
The number of employees by race, ethnicity and sex for 10 job categories
The number of employees by race, ethnicity and sex, whose annual earnings fall within certain pay bands
The total number of hours worked by each employee counted in each pay band during the reporting year
The purpose of the bill is "to allow for designated state agencies to collect wage data to more efficiently identify wage patterns and allow for targeted enforcement of equal pay or discrimination laws." The bill failed in 2019 and was re-introduced last year by the same author, Sen. Hannah-Beth Jackson (D-Santa Barbara), and was signed by Gov. Newsom on Sept. 30 – the last day in the last hour!
Fifteen other AAUW California-supported bills were also signed by the Governor, including: improved medical care for incarcerated pregnant women (AB732); protection for women testifying in sexual assault cases from having their testimony of alcohol or drug use at the time of the assault used against them in a separate prosecution (AB1927); addition of "sexual harassment" as a form of prohibited sex discrimination in higher education (SB493); and expansion of the California Family Rights Act to require any employer with five or more employees to grant a request by an employee to take up to 12 workweeks of unpaid protected leave during any 12-month period to bond with a new child or to care for themselves or a child, parent, grandparent, grandchild, sibling, spouse, or domestic partner (SB1383).
Finally, as part of our "white allyship" posture, we are proud to have supported six bills that were enacted to address racial injustice and/or to enhance opportunities for Black women: AB979, requiring corporations to include a specified number of members from underrepresented communities on their boards of directors; AB1196 and AB1506, regulating police use of force; AB1460, requiring ethnic studies as a graduation requirement in CSU schools; AB3070, addressing discriminatory use of peremptory challenges in jury selection; and AB3121, establishing a task force to study and develop reparation proposals.
You can find additional information on these and all our 2019-20 bills on "Capitol Track" on our website, which you can link to here.