WE NEED YOU! And WHY? By Liz Jordan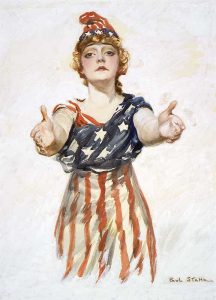 What?  AAUW in Sacramento began 101 years ago.  We achieved more than 1,200 members during the 1970s and the heyday of the second wave of the Women's Movement.  We achieved some amazing things for Sacramento, one of which was helping to save many of the beautiful Victorian homes in downtown neighborhoods.  We have worked in this state and in this country for gender equity to much success.  So why should we continue to exist? 
Why?  There is so much work left to do.  Laws governing self-defense, sex-trafficking, equitable pay for equitable work, pregnancy protections, sexual harassment, rape and rape-culture, are just a few of the areas where we continue to work. The Equal Rights Amendment languishes in the U. S. Archives.
When?  This work happens because of you, our membership.  The Nominating Committee will be convening in a few months, and we will be calling members to step up to take on positions like President-Elect, Finance Director, Program Director, Funds Director.  These are must-have positions for the branch to exist; however, over the last few years, we have struggled to find members to take on these responsibilities.  This bears repeating:  In order for the Sacramento Branch of AAUW to continue to exist, we must have members willing to serve in these positions. 
How?  These jobs can seem intimidating and time-consuming.  Of course, they do take time; but we don't do any of them alone.
Many co-directors take on one position.
The whole board works together to help govern the branch.
We support each other in learning the necessary skills and achieving the necessary tasks.
We have simplified each position, making each job easier to do.
We are rewarded with a great sense of accomplishment, solid friendships and the appreciation of more than 180 members.
Who?  Historically, all kinds of members have taken on these jobs. Employed women, retired women, women with small children and grown children, dog and cat owners, horseback riders, chefs, accountants, seamstresses, analysts, homemakers, doctors, lawyers and candlestick-makers have all taken on these positions; they have survived the challenge and kept our branch working.  We need you.  Step forward now and volunteer, or say "yes!" when we call.
Just like Uncle Sam — AAUW needs YOU.