Membership Update for May By Donna Holmes and Marty McKnew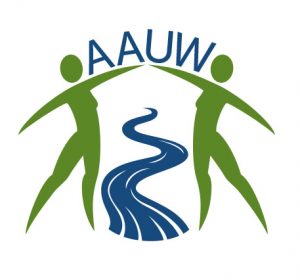 We have two new members: Joy Clous and Mahnaz Khazari!  They don't know each other, yet, but both want to join Great Decisions III.  We are hoping they will attend our May 21st IN PERSON meeting.  Look for more details in the May program article.
Additionally, we have three new 50-Year Members: Mary Lou Lentz, Linda Sparks and Sue Whetstone.  They will be presented with their certificates at our May meeting.  Although Sue may not be up to attending, we are asking her daughter to come and receive her mother's certificate.
Renewals:
The new National software, called Nimble, is still being rolled out and has a few issues that are being worked on.  Per our National contact, Angie Cooper, indicates that more renewal information will be coming out soon.  The new National dues are $67 of which $64 is tax deductible. A number of the Board members have used the new renewal process successfully.
If you want to renew now, go to AAUW.org and then to Membership.  In the upper right-hand corner of the screen, click on the 'login' button. The first time you log in, you'll need to reset your password by clicking the "Forgot Password" link. From there you will be directed to your "Personal Snapshot". Do try it. Click HERE for instructions and several tutorials on how to set up your Personal Snapshot, the new term for your personal AAUW portal. (As a current member, you don't need to be concerned about the information in the video on how to add new members.)
Once you are logged in you will land on your personal page, which has your personal information such as email address, home address and phone, in addition to your current membership information. At the bottom of the page you will see a blue 'RENEW' button.  When you click on it you will enter the renewal process.  Your branch and state membership are not automatic. On the branch page you will need to scroll to CA 0092, that is the Sacramento Branch ID, and click it.  On the next page you pick your state, click on CA for California.  Scroll to the bottom (every branch and every state are listed on these pages!) and submit.  At this point you may pay by credit card or directly from your bank account.  You will be given the option to make a National Fund donation.  Or, you may mail me a check.  We will be mailing paper renewals to members not completing online.
If you are an Honorary Life Member you still need to renew but no money needs to be paid and we can do those in bulk.
Look for e-blasts to follow with renewal information – thank you.
Donna Holmes & Marty McKnew
Co-Directors Membership