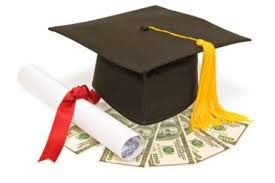 Sometimes, the good we do is well remembered. This September, I was contacted by Charlene Rasmussen, who wished to donate to scholarships. Charlene does not live in Sacramento anymore and searched for us on our website. She wanted to make a donation to scholarships in gratitude for the help she had been given years ago. In the note she enclosed with her donation, she wrote: "As a former beneficiary of this same AAUW Scholarship Program (1974/75), I am pleased to "pay it back" in 2019. I was a re-entry woman catching up on my education with two children to parent at the same time." Ms. Rasmussen has donated $4,000 to our scholarship program — enough to fund two scholarships. We are delighted that she not only is grateful but also that she remembered us with such a generous gift.
In addition to this most welcome surprise, the scholarship program has benefitted from the generosity of members who wished to fund "Named" or "memorial"
scholarships. AAUW Sacramento Branch member Maggie Roth deeply loved and admired her sister, Loretta, and was moved to honor her with the Loretta Ann Roth
Memorial Scholarship. A distinguished artist in her own right, Loretta's murals, paintings, and drawings were honored in local, state and national exhibitions. A teacher as well, Loretta reached out to her students and showed them that their artistic talent gave them a road to the future. She was thrilled when learning about their successes. She rejoiced that their lives had room for beauty. Loretta was passionately supportive of her students, many of whom were first-generation. This comment from one of her former students captures her gift as a teacher: "She was my favorite teacher and she cared about me like a parent. She was honest and blunt if she needed to be, but also soft and funny. She was a fantastic teacher and artist. In everything I have done professionally, I have always thought about her influence and what she would think of my achievements now." Thank you, Maggie, for honoring your sister in this way.
Donna Holmes, AAUW Sacramento Branch member, is a third-generation AAUW member and the eldest of Mary and Donn Random's three children. Her grandmother, Rebecca Suhr, was the first woman to graduate from the Stanford School of Law, class of 1903. Donna's parents valued education and understood how much it enriched their lives and broadened minds. Her father had to drop out of high school after his father died in 1931 to support the family. He continued his education by life-long study. Her mother had a scholarship to Stanford, but it was 1937 and her family could not afford her housing and clothes. So, she lived at home, walked to the University of Nevada, worked the whole time, and graduated in four years in June 1941! Donna and her siblings were assured there would always be money for school. Donna and her sister, a doctorate in chemistry from Case Western and member at large, fulfilled their goals. Although Donna's brother went into the military rather than college, his four daughters have all gone to college and three have graduated. The opportunities and friendships that education make possible is a gift Donna wanted to keep giving in her family's name. It is just a small way she can say "thank you" for having such wonderful parents. This year marks the eighth recipient. Thank you, Donna, for your steadfast generosity.
Finally, because of the generous outpouring of donations in memory of Ruth Burgess, we are able to award a scholarship in her memory. Ruth was a leader in the community, in her church, and in our branch. Ruth was a past president of the AAUW Sacramento Branch and a leader in fundraising, both in the branch and in the larger Sacramento community. Ruth was quick to address needs and see projects to a successful conclusion. Most recently, she had directed Funds. She was the leader who began the planning for the branch's 100th-anniversary celebration, which will take place Feb. 29, 2020. Ruth also remembered the branch with a legacy. In addition to this year's scholarship, enough donations have come in to fund three more years of a memorial scholarship. We were pleased that Ruth's husband, Russell, was able to present this scholarship at our annual showcase. Thank you to all who have given so generously to make this tribute to Ruth possible.