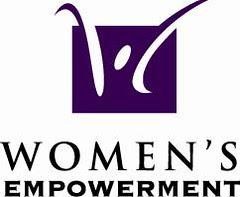 Join us Saturday, Nov. 16, for a special event focused on homelessness, especially as it impacts women. The event will be held from:
10 a.m. to noon
In the community room at the Colonial Heights Library, 4799 Stockton Blvd., Sacramento (at the corner of Stockton Blvd. and 21st Street).
Light breakfast refreshments will be provided.
Our speaker is Lisa Culp, founder and Executive Director of Women's Empowerment. Women's Empowerment educates and empowers women who are homeless with the skills and confidence necessary to secure a job, create a healthy lifestyle, and regain a home for themselves and their children. Women's Empowerment is located at 159 North A Street in Sacramento.
Lisa will cover topics such as the current state of homelessness in Sacramento, how she came to create Women's Empowerment, how Women's Empowerment aids women, and how AAUW members can engage with her organization. We will also hear from several graduates of the Women's Empowerment program. You can find out more about Women's Empowerment at their website, www.womens-empowerment.org or by watching this video:
http://www.today.com/video/hope-to-it-helping-homeless-women-start-over-492603459711
To support Women's Empowerment by donating wish list items, visit their website: http://www.womens-empowerment.org/take-action/donate-wish-list-items
You may register for the free event online here via Eventbrite (we only collect names, emails and occasionally phone #s) or by calling or emailing Karen Burley.