Nominating Committee Report By Liz Jordan
With Two Positions for Membership Vote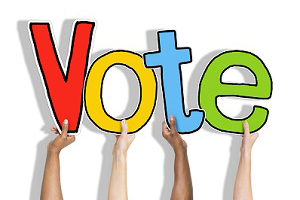 The Nominating Committee, Linda Sparks, Vicki Nicholson, Nancy Lawrence, Cherril Peabody, and Liz Jordan, present an incomplete slate of candidates for the Branch vote on April 9, Branch meeting and Author's Event.
The slate is:
Secretary for a two-year term: Carole Cline. 
Carole has just served one year as secretary, completing the previous term left vacant.
Finance Director for a two-year-term:  Susana Mullen
            Susana has an MBA in accounting and is retiring from an accountant position.
Open and Unfilled:  President or Co-Presidents
            This position is necessary for branch function.  Leads the board action and in decision-making.
Open and partially filled: Co-Directors of Program
One member volunteered with qualification for this position; she needs a co-director.  She is very experienced but will not serve as the sole director.
The Branch is slated to vote on April 9 at our branch meeting designated as the Author's Event.  Every member can vote. 
Job descriptions for open positions are available on the sacramento-ca.aauw.net website under the Membership tab, Members Only link. Anyone interested in serving in either of the two open positions, please contact Liz Jordan, Vicki Nicholson, Angela Scarlett, or Nancy Lawrence.  Phone and email available in the Directory.